Children Classes (Little Samurai & Junior Samurai)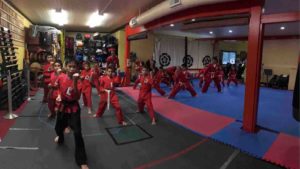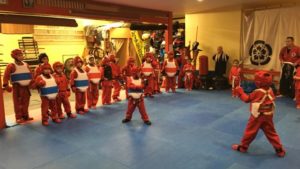 Our children's martial arts program aims to develop not only physical and mental strengths, but discipline and confidence as well.  Our culturally rich workshops and free educational events are great fun for the whole family.  Children's programs range from small children to young adults.  Classes are conducted by caring and dedicated instructors who are experts on children's discipline and behavior and directed, overseen and reviewed by founding Grand Master.   Because of this, each child gets the best individual care.  This training enables your child to gain an advantage not only in conditioning, but the mental and emotional sharpness that will give them the proper foundation to succeed anywhere in life.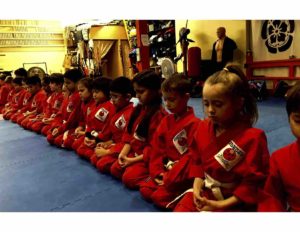 Children Kobudo Class 
Our children will develop skills, strength, balance, manners, confidence, discipline, respects, complete with the deepest knowledge towards a successful life and a keen sense of there surroundings so that they are always sharp and ready for anything.
Teachers guide are designed, directed, and taught by our Soke Grand Master, the pioneer of Kobudo its self.  Over half Century of his love towers to martial arts, educations, continues training, and dedications to give all for children and his students.
We do not ask you to sign in to "black belt club" or "black belt course" after few month of inexpensive classes.   Every children can have the potential to become black belt without costly financial contractual commitments.   We took out parents nightmare of business contracts.   We never ever asked anyone to sign a financial contract.   Just to be good people and try to be good students is enough to get taught high quality of Kobudo educations.   We also never allow junior to teach children.    All Instructors are certified adults.
With our generations of Kobudo Soke Grand Master's special award system, Instructors, adults and children students will be recognized as great Kobudo practitioners in our over 380 year of history.   It is perhaps very challenging to be a leader and best example for students, but a most rewarding and outstanding accomplishment for you and/or your children.   Try to put your family's names in the Japanese history!
We also offer fun events for you and your families and friends to enjoy.
All courtesy of our Soke and Instructors of Samurai Academy family, all free of charge.
Tournaments are available trough Soke Grand Master's rerated federations and organizations of JAKI, FAMA, and SAOK.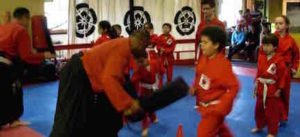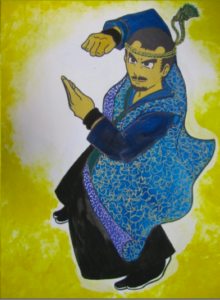 © Copyright Samurai Academy of Kobudo 辻宗家 古武道学院