Tournaments and Championships
---
歴史に刻まれた相撲大会 Historical Sumo Championships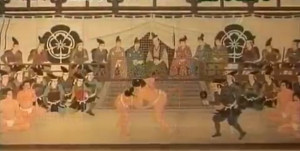 16 世紀の織田信長杯 Oda Nobunaga Cup in 16 Century
---
日米古武道、名誉選手権
織田信長杯  Oda Nobunaga Honorable Cup
辻長右衛門杯  Tsuji Soke Cup (Curently 12th generation Soke)
特別賞  Special Awards
技術賞  Technical Awards
---
古武道学院道場 Samurai Academy of Kobudo Annual Tournament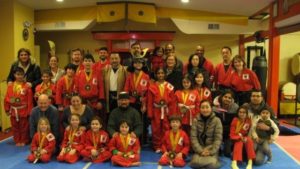 辻長右衛門杯  Soke Grand Master Tsuji Cup
住吉道場賞    Historical Sumiyoshi Dojo 380 year Award
古武道学院道場賞    Samurai Academy of Kobudo MVP Award
Students have an immediate goal besides bettering themselves to train for.   Students have extra motivation for their martial arts training.
---
 Federation for Advancement of Martial Arts Annual Tournaments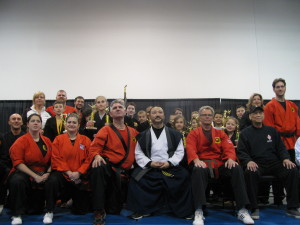 Three Grand Masters from China, Japan, and U.S.A. formed F.A.M.A. organization.   F.A.M.A. is responsible for many aspects of martial arts development including seminars and Tournaments.
F.A.M.A. encourages students from different schools ranging in a variety of  different styles and disciplines of martial arts to compete against each other  in categories such as, open handed forms, weapon forms, point sparring and continuous sparring (Randori).
Soke Grand Master Tsuji introduced to the federation, "乱取り" "Randori" as he and his family trained in Japan since 16 century. Randori uses freiendly motivated and raised spirits for a number of dedicated martial artists with deferent styles of great schools.
---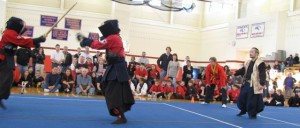 © Copyright Samurai Academy of Kobudo 辻宗家 古武道学院