Adult Classes (Basic Training & Samurai Training)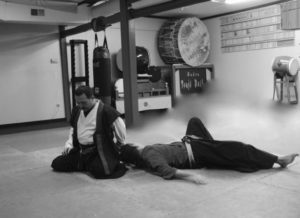 Adult Basic Class
Basic classes are lead by experienced and qualified instructors, this is a wonderful class for learning the foundations needed to have a successful martial arts learning experience.  It is a fun and effective way to get in shape, build confidence while challenging and developing yourself.
If you like, this will get you ready to take advanced classes for no extra charge.
You will feel and see yourself gain self-defense techniques, strength, mental strength, confidence, balance, self discipline, self respects.   Complete with the deepest knowledge towards a successful life, and a keen sense of our surroundings so that we are always sharp and ready for anything.    Kobudo classes are conveniently held at night and day time on weekends, to fit with a working adult's busy schedule.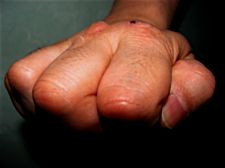 Adult Advanced Class 
Besides the physical components of classes, students learn, from the most detailed technique explanations and demonstrations of open hand self-defense and weapons techniques.   初伝 Beginner, 中伝 Intermediate, 奥伝 Advance, and 秘伝 Secret techniques, 兵法 Tactics, age reducing secrets, stress releasing, breathing techniques, internal development and body control techniques, health and wellness, Japanese language and culture, and more interesting, deep, simple and fun stuff.
All Soke's classes are rewarding, challenging, always fun, and are very special and amazing in there depth of knowledge.   Every class is like priceless seminars, however is offered at very modest fee and no financial commitment or contract for students.   Soke's advanced classes are tailored depending on a students interest and conditions.
Samurai Academy's direct connection with the Soke Grand Master, the pioneer of Kobudo its self, his tremendous depth of knowledge, and family lineages since the 16th Century makes Samurai Academy a truly unique, one of a kind dojo.   Our Soke spent more than half a Century for his training and life time commitment, his love towards  those arts, education and dedication, to give all for his students.   Students easily gain and witness his breathtaking and peaceful martial arts demonstrations.   In advanced classes, he often reveals secrets from a variety of techniques and strategies and gives all from his heart as he appreciates the wonderful people here.   Classes are always fun and you can digest Kobudo techniques at your own pace.   It is never too late to start training regardless of your ages and most conditions.
© Copyright Samurai Academy of Kobudo 辻宗家 古武道学院